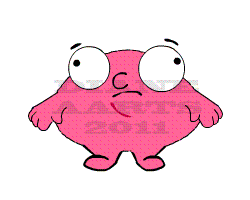 Today's kids are tomorrow's Scientists. That's why Mold & Bacteria Consulting Laboratories (MBL) has been helping kids with their School Science Fair projects. At MBL, we find a lot of fun working with bugs so small that only with the help of a microscope that we can see them. While some of these tiny bugs are harmless, some can cause serious diseases to us and our beloved pets. These tiny bugs are called microorganisms. The study of microorganisms is called microbiology. Scientists who study microbiology are called microbiologists. Microorganisms are very tiny. To see them we have to use a microscope.
Microorganisms are all around us, with an amazing diversity of adaptations. Microorganisms live in all parts of the biosphere where there is a liquid water, including soil, hot springs, on the ocean floor, high in the atmosphere and deep inside rocks within the Earth's crust.
Some microorganisms (pathogenic microbes) are harmful and make people, animals, and plants sick, or even cause death. But others make people well and kill the bacteria on plants that make them sick. Drug companies that make medicines use hundreds of different microorganisms to make medicines that will help cure diseases. Human waste products are broken down into safer particles by some microorganism. Scientists are always looking for new ways to use microbes, for example in biotechnology, both in traditional food and beverage preparation, and in modern technologies based on genetic engineering.
School Science Fair Projects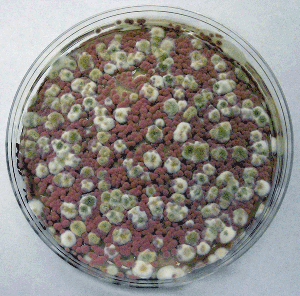 Some examples of the projects we have assisted some kids with include:
1. Assessing the cleanliness of ATM machine keypads
2. Assessing the effectiveness of various hand sanitizers in killing bacteria
3. Determining the types of viable airborne mold spores in a house
4. Assessing the effectiveness of dog saliva on killing bacteria.
Let's List Your Project Here!!!
If you conducted an interesting school project and you would like to share it with others, please send it to us and we'll list it here for other kids to learn something from your experiment. If you would like us to help you with your school project, please send us an email or give us a call. Since we're a private laboratory we charge a small fee for our time, equipment and laboratory supplies.
Microbiology Is Fun!
We have created funny looking cartoons to represent some microorganisms that you may already know or have heard about. We have divided these micro-organisms into three categories; Fungi (yeasts and molds), Bacteria and Viruses. Strictly speaking viruses are not microorganisms. Click the links below to see the cartoons.
Fungi
Candida sp: Candida is a yeast. Many species are harmless but some species can cause disease
Cryptococcus sp:  Cryptococcus sp is able to grow as yeast and/or mould
Trichophyton sp: Trichophyton sp is a mould. It can infect dogs.
Bacteria
Streptococcus: Streptococcus is a genus of spherical Gram-positive bacteria is a spherical Gram-positive bacteria
Lactobacillus: Lactobacillus is a genus of Gram-positive bacteria.
Escherichia coli: Escherichia coli (abbreviated as E. coli) is a Gram-negative, rod-shaped bacterium that is found in the lower intestine of warm-blooded animals including humans.
Viruses