Why is Legionella investigation conducted?
Legionella investigation is recommended for monitoring Legionella bacteria in water systems and commercial potting soils. Legionella investigation is also conducted during outbreaks to identify the source of disease transmission and recommend appropriate prevention and control measures, such as decontamination of the water source. Timely investigations in order to prevent additional cases from a source.
Legionella is a bacterium that thrives in central heating and air conditioning systems and can cause Legionnaires' disease and Pontiac fever. Legionnaires' disease is primarily caused by Legionella pneumophila and is one of the most challenging building acquired diseases in the industrial hygiene community.
Where can Legionella be found?
Cooling water towers
Evaporating capacitors
Hot water
Hot tubs (whirlpool baths)
Air conditioners
Humidifiers.
Commercial potting soil
MBS will assist you with the entire Legionella testing process which includes sampling bottles shipped to the location of your choice. Trust your Legionella investigation to the experienced microbiologists at MBS.
Legionella Testing
Samples collected by during Legionella investigation are sent to Mold & Bacteria Consulting Laboratories (MBL) for Legionella testing.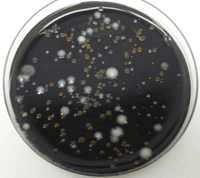 MBL Legionella testing services for water and swab samples. Sample analysis will identify and determine concentrations of Legionella pneumophila; its serogroups; other Legionella species and total concentrations of all Legionella bacteria identified. MBL has been providing Legionella testing services to corporate facility/safety managers, healthcare facilities, laboratories, environmental consultants, and other practitioners.
MBL is accredited by the Canadian Association for Laboratory Accreditation to the internationally recognized ISO 17025. MBL is also certified for the analysis of Legionella bacteria by the prestigious Environmental Legionella Isolation Techniques Evaluation (ELITE) program of the US Centers for Disease Control and Prevention (CDC). The ELITE Program was created as a way for laboratories to test their Legionella isolation techniques against standardized samples. Laboratories that are proficient in Legionella isolation are listed on the CDC's ELITE Members List as a service for the general public. MBL also participates in a proficiency testing program provided by RTC Corporation. Proficiency testing provides laboratories with an independent assessment of the quality of their Legionella testing services and provides clients with an objective measure of competence.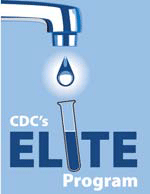 Environmental sampling for Legionella may be helpful in providing a safe environment for employees, visitors, patients, clients, and tenants – anyone who passes through your facility. Analysis of water samples from a source suspected of being contaminated with L. pneumophila is a valuable means of identifying potential sources of the disease. Our qualified microbiologists are experienced in Legionella testing and determine the number of organisms present in colony forming units (CFU) per volume of water and can identify the different serogroups of Legionella pneumophila in the sample.